Push Up Board 10 in 1 Push Up Bar Foldable Portable Multi-Function Push up Handles for Floor Professional Strength Training Workout Equipment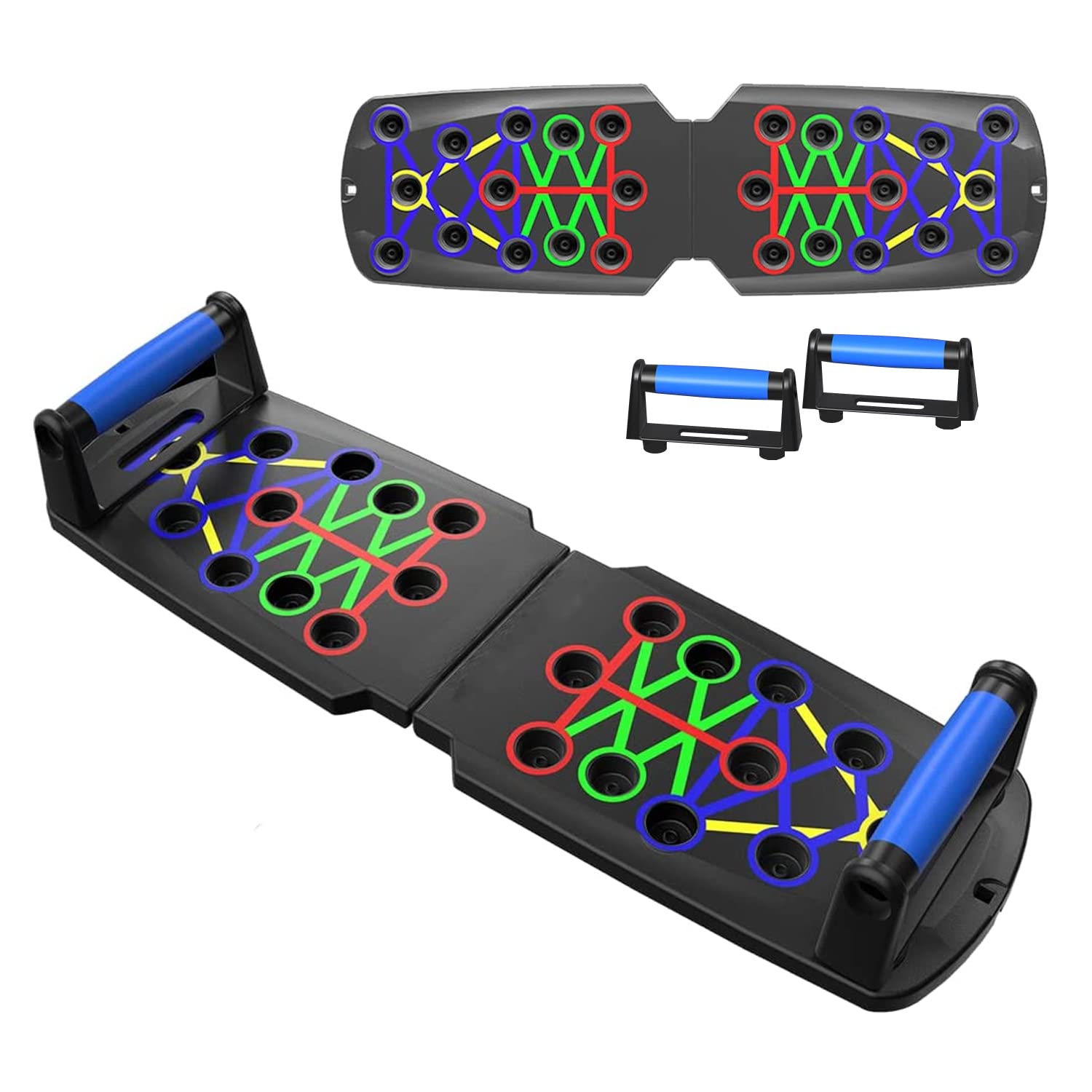 Push Up Board 10 in 1 Push Up Bar Foldable Portable Multi-Function Push up Handles for Floor Professional Strength Training Workout Equipment
Ready to become the best version of yourself?
We've got you covered. Our perfect pushup board for men makes it incredibly easy to turn your living room into the full body home gym you've been searching for.
Easy to follow, color coded guide ensures targeted training for back, shoulders, chest, and triceps! Includes resistance bands for improved functionality for targeting abs and glutes.
Non-slip grips have the perfect amount of cushion to absorb impact on your joints and provide the stability your body needs.
Start every day the right way with HEALTHY HAPPY LONG LIFE!
Quality You Can Feel No cutting corners here! 
We use the toughest materials to withstand tough everyday workouts with our strength training push- up stands.
Developed with you in mind with lightweight yet durable ABS, non- slip rubber bottom, perfectly padded durable grips, and long lasting resistance bands.
Convenient and portable to ensure you get that workout in.
Perfect for floor at home, office, outside, the list goes on!
Developed to be the ideal size for the whole family, it can be used by men or women!
What's Included:
1 foldable, color coded ABS push up board
2 non-slip power press push up handles
2 long lasting resistance bands
20 Non-slip pads for stability
---