Chi Miracle Machine 2.0, Electric Swing Massager for Vitality, Swivel Disc, Cushion, Deep Ankle Rest, Multi Speed with Auto Shut Off, Sleep, Swollen Ankles, Fibromyalgia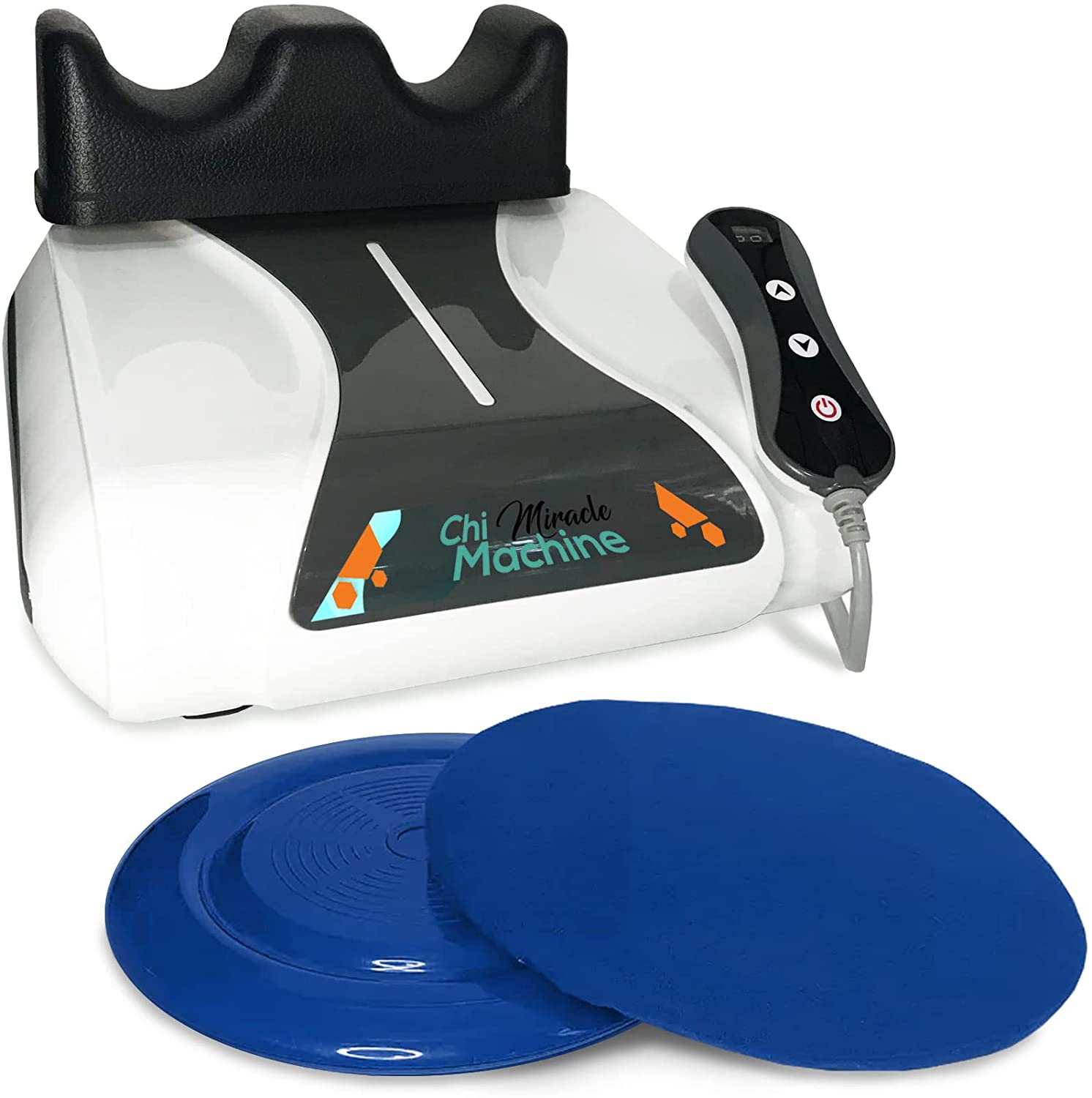 Chi Miracle Machine 2.0, Electric Swing Massager for Vitality, Swivel Disc, Cushion, Deep Ankle Rest, Multi Speed with Auto Shut Off, Sleep, Swollen Ankles, Fibromyalgia
Are you always struggling with backache, muscle pain, or low energy levels?

According to ancient Chinese medicine, health issues are caused by an impairment in the flow of the body's energy. Ensuring a smooth flow of energy in your body is the secret to harnessing more vigor and vitality each day.

For an active individual like you, you can't afford to get sidelined by lethargy or body aches. You can help restore the balance of energy in your body by using this chi machine.

Feel the energy flow throughout your body with the Healthy Happy Long Life Chi Miracle Machine.

Stay healthy, active, and full of vigor with this massage machine. This Chi machine simulates the traditional "Kingyo Undo" goldfish exercise in Japan, which is practiced to help strengthen the spinal column.

The machine is fitted with a thick, padded ankle cradle. When you turn it on, the cradle swings your legs side by side with a slight arc movement - creating a swimming fish motion to help relax your whole body and promote a smooth flow of energy.

With its relaxing swinging motion, this chi machine may also help support immune system function, stimulate cell repair, boost blood flow, and boost metabolism. Using the machine for 5 to 15 minutes promotes blood flow to the same extent as a 30-minute walk.

Need more time to make a decision? Here are more reasons to love this vitalizer machine:

Automatically shuts off after 10 minutes
Beneficial for fitness enthusiasts
56-inch power cord
Compact, modern design
Convenient carry handle
50W Motor
Comes with swivel disc and pad.  Place under hips before use to increase the range of motion in your joints.

Unleash your ultimate physical potential.
How to use your Chi Miracle Machine
---